At the Study Session 2016 a group of 37 young women from 19 countries of Europe met, learned, discussed, built skills and founded the Young Women Leaders Network of the European YWCA.
They have an own website where you can read about our objectives, our blog, and many other things. Check it out HERE!
The Young Women Leaders Network is a network of young female change agents that operate transnationally for the empowerment of young women and girls within the framework of the Sustainable Development Goals (SDGs) and Agenda 2030. We work to build bridges across and among young women, girls and other decision makers by engaging in information and knowledge exchange.
We are a network started by young women who participated in the European YWCA Study Session 2016. Our goal is to preserve the connection between current members and focus on information sharing and knowledge exchange with a particular focus on the Sustainable Development Goals. It is our mission to contribute to the achievement of Agenda 2030. We believe that empowered and connected women and girls can build on equality and lead change.
You find more information on our objectives HERE.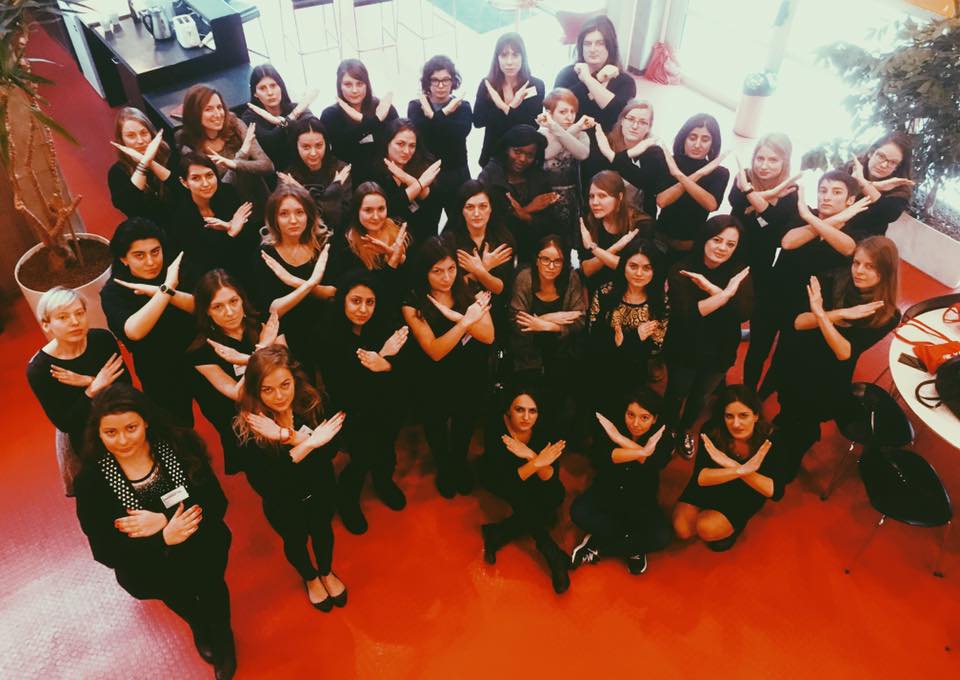 Image: No X-cuse for violence! Taken at the Study Session of the European YWCA 2016.